LATEST NEWS: MEADOW VIEW & WOODLAND VIEW CLOSING TO CREATE THE HIDEAWAY LUXURY CABIN AVAILABLE DEC'23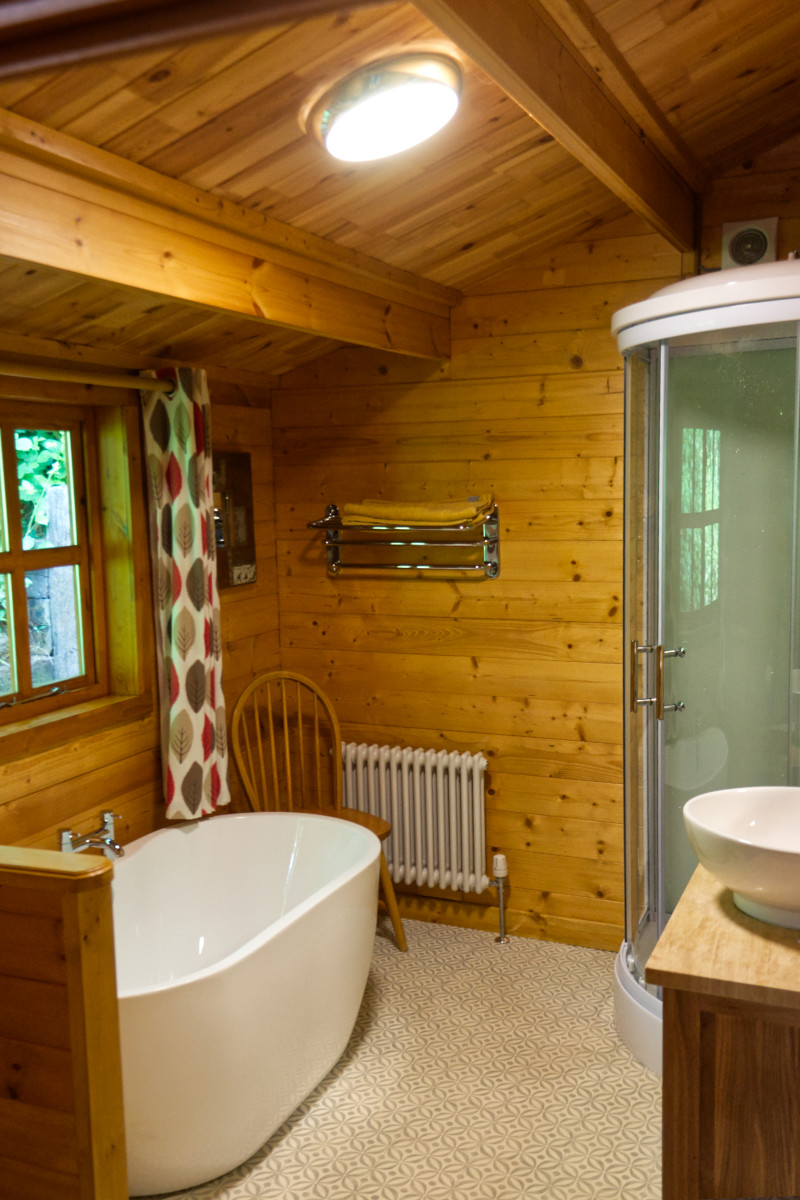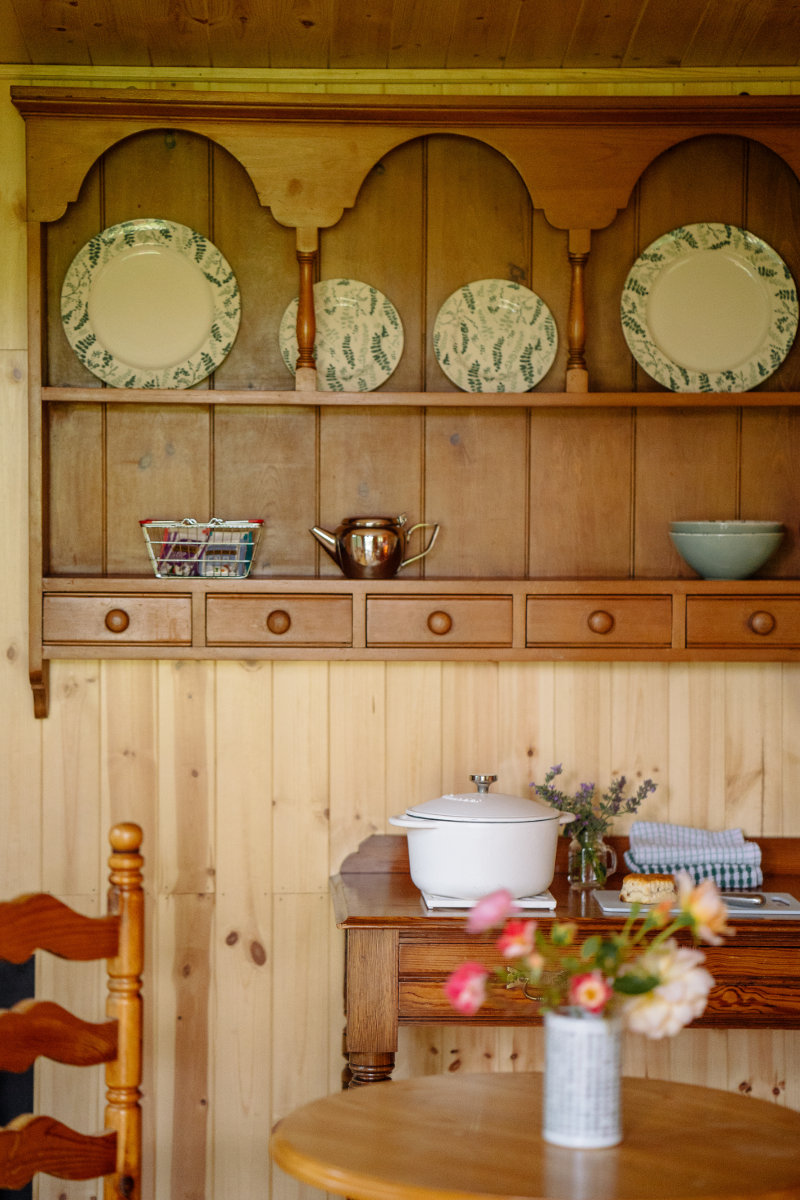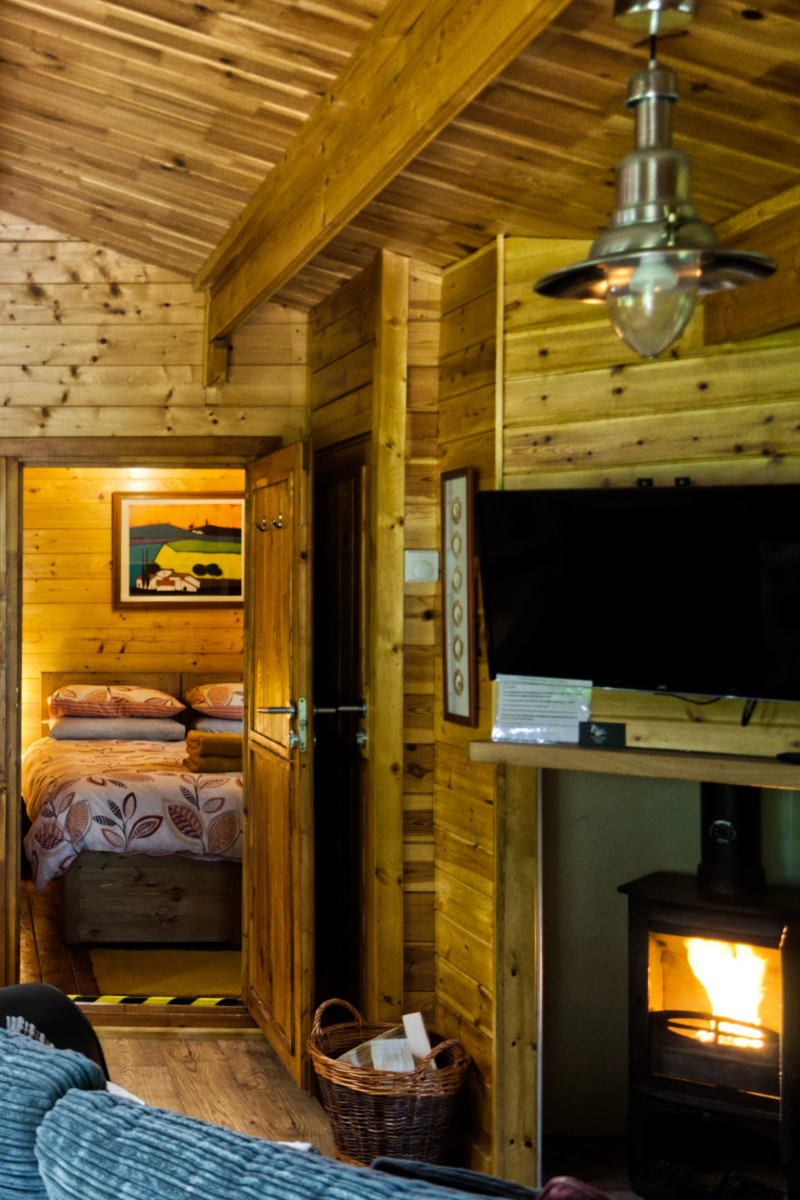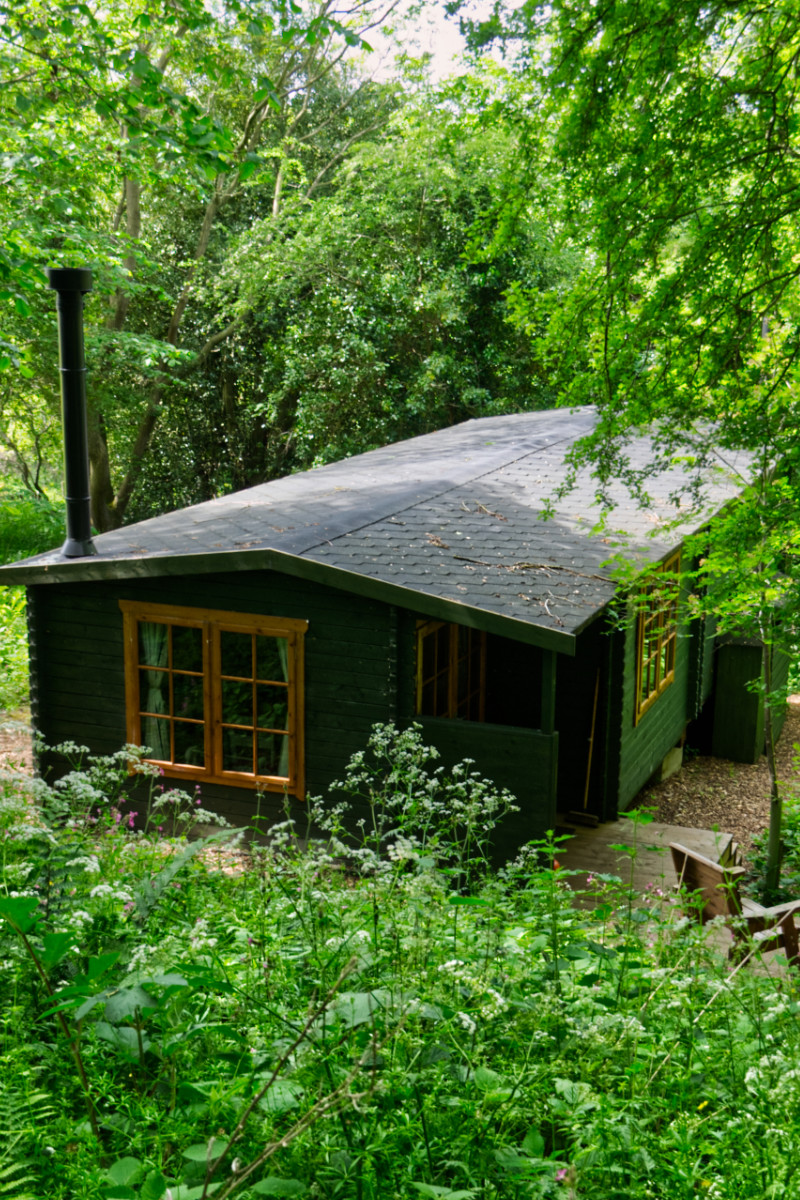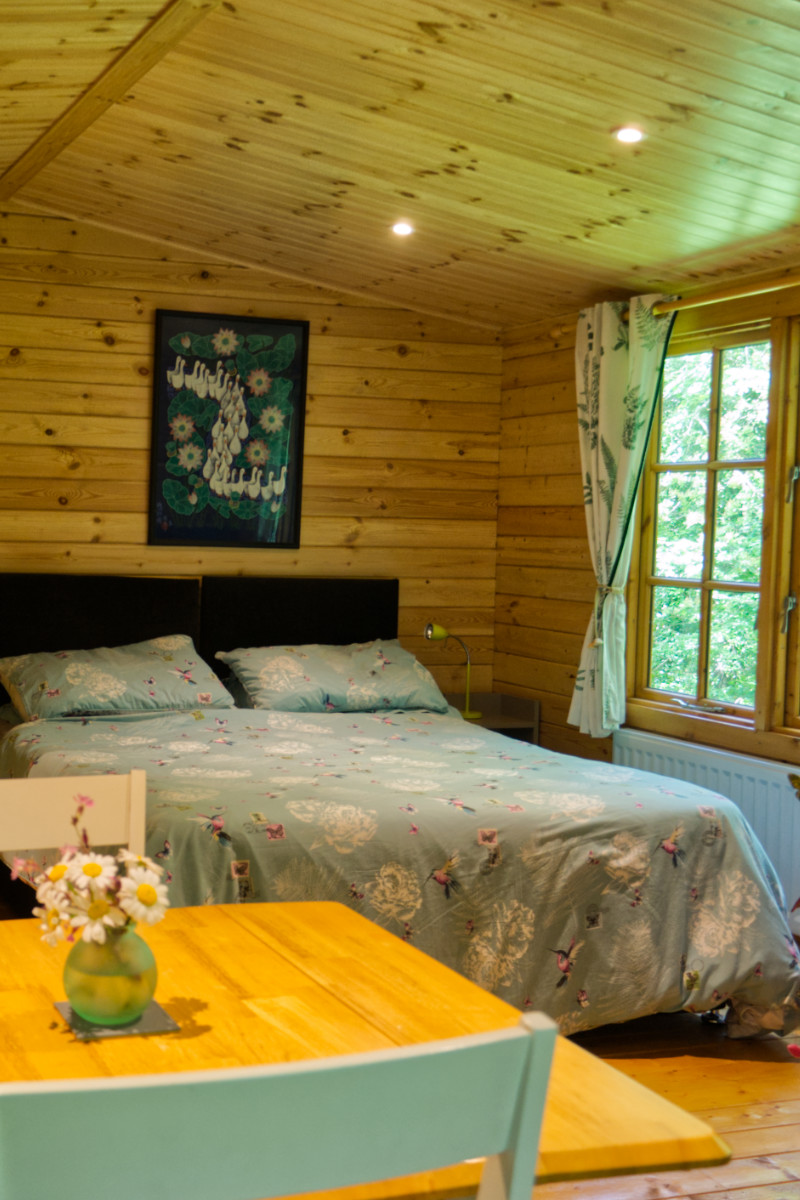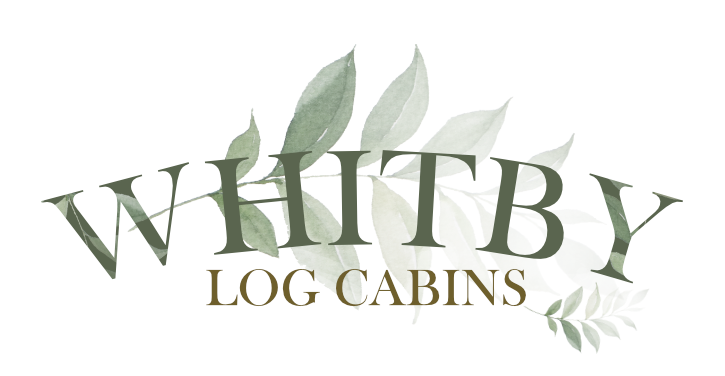 Secluded accommodation in Whitby
North Yorkshire
 TWO LUXURY & ONE COSY CABIN
Whitby Log Cabins is a haven for couples, pairs of friends or single travellers, whether it's a romantic getaway or for a chance to reconnect with nature while still in easy reach of the iconic seaside town of Whitby. Our cabins all stand alone, not overlooked, in our three acres of ancient woodland.
Treetops Cabin, is a studio, or woodland room, that offers a luxury glamping experience with ensuite and central heating.
Valley View is our original luxury cabin, with a large terrace, sited near the stream and waterfall, perfect for a couple or two friends travelling together.
The Hideaway is our new luxury option. Sitting  on the edge of the woodland with views to both the woods and the meadow, and two terraces to catch both the morning and evening sun
All of our cabins have log burners and chmineas and facilities to prepare and cook simple meals. And we provide the essentials including bed linen, towels, kettle, kitchen equipment, cutlery and a small welcome pack.

A woodland retreat
Our unqiue site is less than two miles from Whitby centre, at the end of a single track road. The individually designed cabins are nestled in the sloping  ancient woodland, approached by all weather woodchip paths. 
Most of our guests enjoy the 40 minute walk through the nearby woodland and along the Cinder Track into Whitby centre. Keen walkers undertake the 10 mile circuit to Robin Hoods Bay, taking in the cliff path with its stunning views.
Or you can simply relax on site and be restored by the power of nature. Our site is a wildlife haven, with deer, badgers and owls regularly seen by guests and an abudance of birdlife.   For many guests, the evenings spent on the terrace watching the flames of the chiminea and listening to the owls are the highlight of the stay.
What people say…
The Yorkshire man
2023-03-13
Hi Lorraine and Mark. Just returned from Whitby log cabins after our three night stay. Thankyou for a wonderful experience, a perfect place to stay and unwind, treetops is a perfect little haven with everything you need, the views are fantastic from the outdoor seating area. The walk from the car park is down then up but it is all on very sturdy steps which have been put in but as stated no hand rail but easy to navigate. Yes a torch is a must in the dark although we found that one was supplied in the cabin. An ideal way to cook are one pan wonders just put it in the pot and warm slowly on top of the log burner wonderful 😊 There is a two burner stove if you prefer and yes we used it great for all cooking including lovely breakfasts. A stroll through the onsite path to the little waterfall with its love seat is lovely the sound of water and wildlife is the only soundtrack you need. A walk through the woods nearby to the cinder track are abit up hill and down Dale but worth the effort for the walks to Whitby or Robin hoods bay and beyond. If you feel like a total unwind then this is the place to be. The hosts cannot do enough to help make this your special place as well as theirs. I could carry on writing but the only true way to experience the cabins is to book yourself and enjoy. Thanks again see you soon 😁 P and J
Nicholas Thomas
2022-12-05
I cannot express how much we enjoyed our time at Whitby Log Cabins. We stayed in Woodland View for one week, and spent the time immersed in nature. The location is perfect for all sorts of outdoor activities, be it walking, running, cycling... and it is only a 40-minute walk along the cinder track to Whitby. There are lots of local walking routes weaving through woodland along ancient paths, taking in waterfalls, and wildlife. We saw a variety of birds, the highlight being an owl that was having a rest just outside the cabin one afternoon. The set up in the cabin was exactly what we were looking for - not as 'involved' as camping with a tent (my usual go to option). The cabins give you the option of cooking indoors or outside and have everything one needs to be comfortable. The owners, Lorraine and Mark, are doing a fantastic job maintaining the site in a natural fashion to encourage nature and wildlife to make it its home. Their devotion to the land and animals that they care for is clear to see. Out of all the trips I have done involving camping, glamping etc. this was by far the most ideal set-up which enabled me to be active but to also get plenty of rest and reconnect with nature. I can't wait to go back - hopefully with a mountain bike next time. Many thanks to Lorraine and Mark.
Amazing place to stay. So relaxing and peaceful. There is so much wildlife in the area you can even hear owls which was wonderful. Really good location not far from Whitby and robin hood's bay.
Wonderful stay in log cabin. Amazing location
Brendan McNamara
2022-10-16
What a spot, superb lodge and location, and the facilities were spotless and had everything you need. So peaceful and tranquil. The host Lorraine couldn't do enough for us. Brilliant. We will definitely be back. Thank you Brendan & Lynn
This was my second visit staying in Treetops. I love this cabin as it's cosy and has everything I need, really comfortable double bed, en-suite bathroom, camp stove on the porch for cooking, log burner (which I didn't need to use as the weather in August was lovely). The cabins are surrounded by beautiful woods which separates you from the other cabins, so you have your own private space. Lorraine is a brilliant host - very informative on what's going on in the area and where the best walking paths are, plus bringing warm croissants for breakfast is an absolute delight. If you enjoy scenic walks, through woods, countryside or coastal paths you cannot go far wrong in choosing Whitby Log Cabins. Once I arrived, the car stayed parked until it was time to leave. Great place to recharge your batteries and get away from the fast pace of everyday life. The experience is tailored for those who looking for long walks and peaceful relaxation. I highly recommend it.
Had a fantastic time this weekend, the cabin was spotlessly clean and has everything you need. Definitely will book again 👍😍
Dean Hesslegrave
2022-09-13
Stayed at Treetops cabin for a week the owners were building something so there was continous banging drilling hammering and a circular saw going all week,no peace and quiet at all.This cabin is smack next to their house the other cabins are a distance away so you can hear every sound.Also very small no wardrobe and no signal for tv not one channel.First holiday for three years, because of COVID and my wife's just got through cancer treatment,so totally ruined
Lovely just what we wanted highly recommend, great for walking into Whitby, pub nearby does lovely meals - Lorraine the owner was so lovely - will stay again 😁
Vallery View
a touch of luxury
Valley View Luxury Cabin for two has prime position on our site near the stream and waterfall and is designed for couples, or two friends, looking for a romantic or quiet Whitby break with extra space for relaxation or work.
Valley View luxury cabin is equipped with all the conveniences of a self-catering chalet. The double bedroom has woodland views. The king size bed can be split into two singles for two friends or family members looking for a quiet time away together.